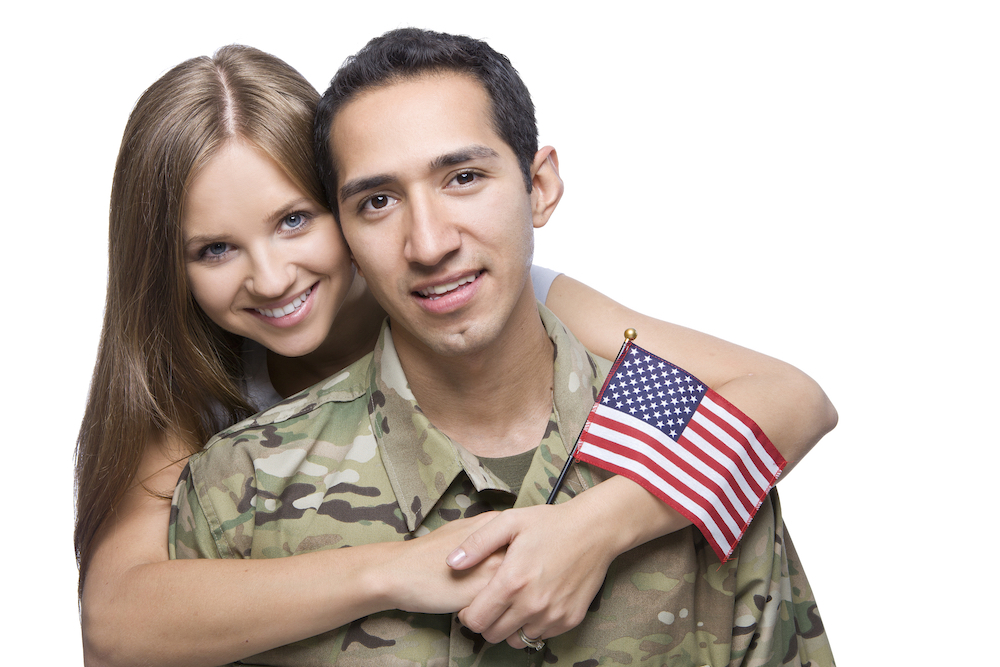 Purchasing a new home can be a challenging process for first time buyers who are unfamiliar with mortgage loans. That's because loan rates change with the market and there are a lot of mistakes to avoid when getting a mortgage.
Fortunately for veterans, VA Home Loans make these purchases much more convenient than standard home loans. The program, which officially began in 1944, was signed into law by President Franklin D. Roosevelt and is one of the best purchasing options for home buyers who qualify. Want to know if you qualify? Contact us today to speak with a VA Home Loan expert!
As an applicant for the VA Home Loan Program, it is important to have everything necessary to begin and finish the process. At 1st United, we've helped hundreds of veterans and active duty members of the armed forces walk through the process. We are proud to serve military families and happy to answer questions or address concerns along the way.
In our years of experience as lenders, these are the 3 most common questions we receive from first time VA Loan Home Buyers:
What Do I Need To Apply?
According to the U.S. Department of Veteran Affairs, applicants for a VA Home Loan often get better terms for mortgages by participating in this program. Many veterans select this option because they don't have to worry about a down-payment. This is probably one of the things that make these loans popular to veterans.
In order to be eligible, you must have your Certificate of Eligibility. This document verifies your eligibility for lenders. It's also important to keep in mind that lenders will have their own specific requirements as well.
Will Bad Credit Be a Problem?
The great news for a VA loan is that having bad credit doesn't necessarily prevent applicants from being approved. In fact, at 1st United, we can approve those with a credit score as low as 620. If you're concerned about a less than perfect credit score, find out how you can get a VA Loan with bad credit.
How Long Does This Process Take?
It's important to get both pre-qualified and pre-approved during the VA Home Loan process. Though they might sound the same, they are not. Here's some information on understanding the difference between them. Once you've been pre-approved, your VA loan could close in as little as 30 days.
These are just a few of the most common questions people ask us as they begin their home buying journey with a VA Home Loan. For more in-depth information or to get started on buying your dream house, contact us today to learn more!