© 1st United Mortgage. All rights reserved.
7 Important VA Loan Facts
One popular benefit of military service are home loans guaranteed by the Veterans Administration. For those considering one, here are seven important facts.
It's not for for every type of real estate. It must be used to purchase or build a primary home – in other words home used for your own personal occupancy. That home must be a house, condo or manufactured home. You can use your VA entitlement to purchase a lot for a manufactured home.
No PMI. When people purchase a home with less than 20% down, they have to pay for private mortgage insurance (PMI). PMI protects lenders from the risk that you'll default on your loan, but offers no benefit to the home buyer. With a VA loan, the VA guarantees your loan, eliminating the need for PMI.
There is a funding fee. This one-time fee varies, depending on the down payment and the type of veteran, whether you are active-duty military or the Guard and Reserve. The fee will also depend on whether you've used your VA entitlement before.
The fee is paid at closing or it can be added to the borrowed amount. People receiving VA compensation for a service-connected disability are exempt.
There are requirements for co-borrowers. Your co-borrower should be a spouse or another veteran living in the house. If that's not the case, you can still try to pursue a joint VA loan. However, many lenders don't offer this kind of loan. Joint VA loans include longer, more complicated application processes and a reduced VA guaranteed amount.
No prepayment penalty. In typical mortgages, sometimes lenders charge for making extra payments toward your principal, but that's not true for a VA loan. Making extra payments can slash the total interest you pay — as much as tens of thousands of dollars.
Refinance is possible. With a VA loan, you can take advantage of lower interest rates through a VA Interest Rate Reduction Refinance Loan. It's also easy to replace your adjustable-rate mortgage (ARM) with a fixed one. The process is streamlined, which means there's no need for an appraisal or income and asset verification. With VA refinance, it's even possible with some lenders to borrow up to 100% of your home's appraised value. 
It's a perk you can use repeatedly. You can continue to take multiple new VA-guaranteed loans over your lifetime. In some circumstances, it's even possible to have two VA-guaranteed loans at one time, or to get a new VA loan after foreclosure on a previous one.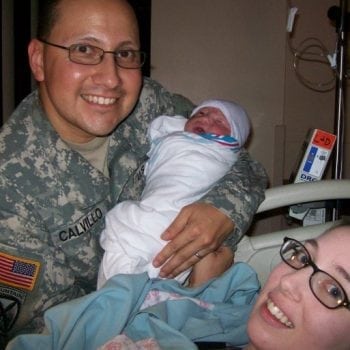 They worked quickly to help me close sooner than expected. I recommend them time & again!