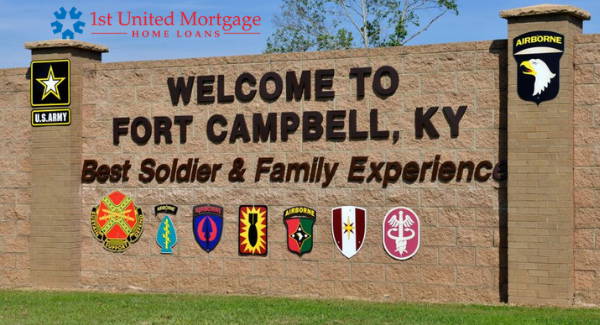 Home to the Army's only Air Assault Division, Ft. Campbell is an incredible southern military base for families. The base is nestled between Kentucky and Tennessee, offering a wide variety of opportunities to explore lakes, cities, and everything in between. If you aren't convinced yet, here are 5 reasons military families love living near Ft. Campbell. 
1. Family Friendly
Raising a family is a job in itself. While you are working, Ft. Campbell offers fun activities to keep your little ones safe and entertained. Youth services offers sports programs as well as child-friendly outings. There are numerous parks across the facility. The neighboring town of Clarksville offers a top-rated public school system according to Niche, with multiple private schools to choose from as well.
2. Fantastic Food
Although Ft. Campbell is situated in beautiful country landscapes, its constant influx of service members and their families, and a mix of suburban/urban life creates the perfect place to rustle up top-notch cuisine. If you're looking for a place to grab a beer with your buddies there are plenty of local breweries to choose from. If barbecue is more your speed, Nashville is only an hour away, where you can eat your way through the city.
3. Outdoor Adventures
For the family that can't stand sitting inside, there are plenty of opportunities to get outside and enjoy the southern nature. Tennessee offers beautiful hikes through the Smoky Mountains, with stretches of the Appalachian trail winding through the area. For the adventurer in the family, you can try spelunking in Mammoth Cave. The Kentucky side is home to a large system of freshwater lakes as well. Check out this insider guide for more details on exploring these areas.
4. Entertainment
It's no secret that Nashville is the country music capital of the world. Located just an hour away, Ft. Campbell is in the perfect location for the country music fan of the family. There are also great opportunities to catch local entertainment in and around Clarksville with most bars and restaurants offering live music. Kentucky's bourbon trails are just a short drive away for the adults' day out.
5. Military and Veteran Support
Living on post offers great support for those in the service and their families. Clarksville and the surrounding areas also offer programs to help support active duty and veterans, as well as their family members. From mental health services to community programs, Montgomery County offers many different services to help military personnel, veterans, and their families. Be sure to check out all of the resources Montgomery Country has to offer for its military residents.
If you are PCSing to Ft. Campbell, or just looking to buy a home in the area, 1st United Mortgage is here to help. We specialize in helping active military and veterans to obtain VA Home Loans, to make getting the perfect home for you and your family a reality. Contact us today to begin your journey towards your perfect home.