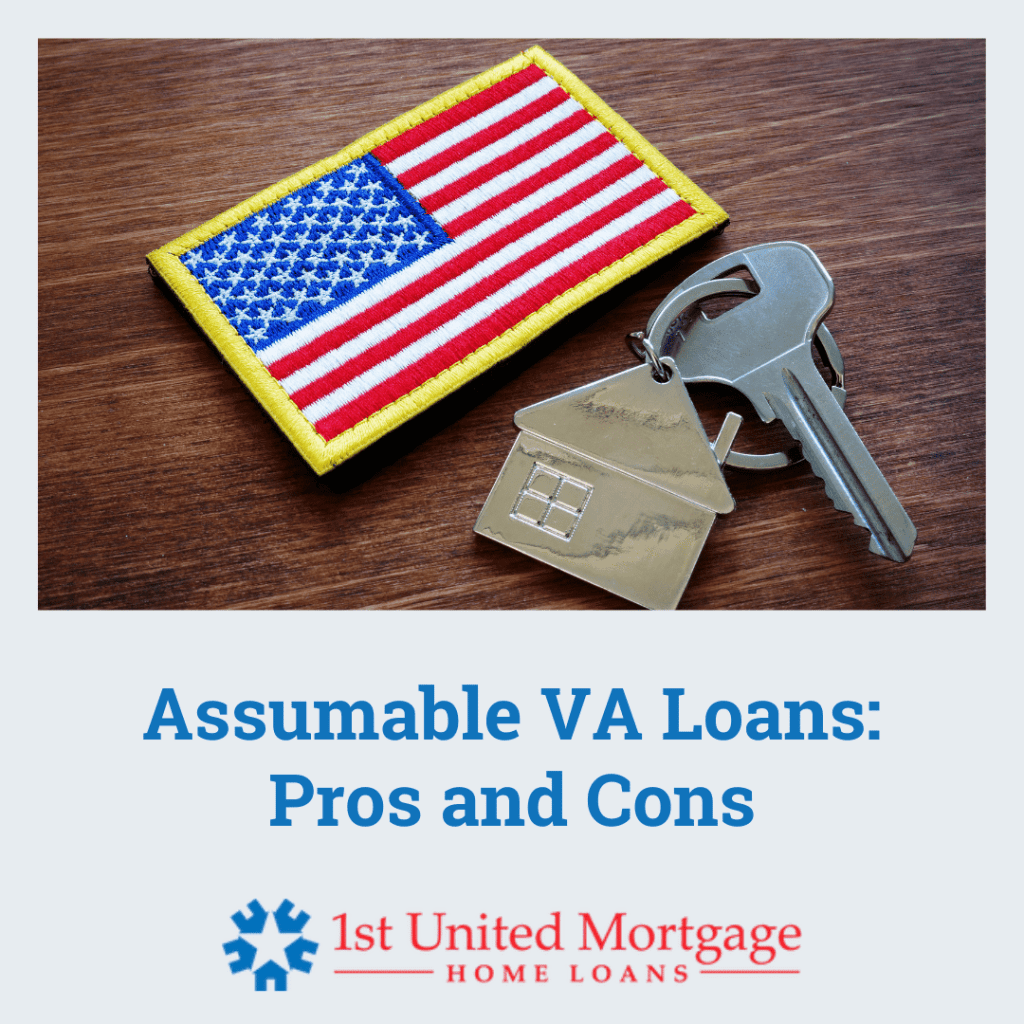 What Does It Mean To Have An Assumable Mortgage?
One benefit of a VA loan is that it is assumable. This means that if you sell your home, the new buyer can take over your loan and continue to make the same monthly payments that you were making. Not all loans are assumable, so this is a significant advantage of VA loans.
A VA loan is a mortgage that is guaranteed by the U.S. Department of Veterans Affairs (VA). The VA does not actually lend the money for the mortgage; instead, it guarantees the loan in case of default by the borrower. This guarantee makes VA loans more attractive to lenders, and as a result, VA loans often come with lower interest rates than other types of mortgages.
The Pros of Assumable VA Loans
There are several advantages to having an assumable VA loan:
Lower interest rates: Because VA loans are backed by the government, they often come with lower interest rates than other types of mortgages. If you sell your home when interest rates are high, an assumable loan can be a selling point for buyers who might not otherwise be able to afford your home.

Fixed monthly payments: Another advantage of an assumable VA loan is that your monthly payments will be fixed for the life of the loan. This can provide peace of mind for buyers who are worried about future interest rate increases.

No pre-payment penalty: Most loans come with a pre-payment penalty, so if you pay off your loan early, you will be charged a fee. VA loans do not have a pre-payment penalty, so you can sell your home without having to worry about paying a fee.
The Cons of Assumable VA Loans
Of course, there are also some disadvantages to having an assumable VA loan:
For one, lenders aren't required to approve the assumption of a VA loan, so you'll need to make sure you can meet their credit and income requirements. And if the VA loan office approves the assumption, it can be a lengthy process.
Another thing to keep in mind is that if a civilian approves the assumption, the veteran's VA entitlement stays with the loan. So sellers will need to be careful when considering this option when selling to a civilian.
While VA loans are assumable, deciding to offer it as a home seller or take it on as the buyer is something you'll need to decide for yourself based on your finances.
An assumable VA loan can be a great way to sell your home, especially if interest rates are high at the time of sale. However, there are also some potential drawbacks to consider before deciding whether an assumable VA loan is right for you. Weighing the pros and cons carefully will help you decide what's best for your situation.
More Details About VA Loans
A VA loan is an unsecured loan between a borrower and the United States Department of Veterans Affairs. VA loans are widely available and are typically offered at a competitive fixed rate with no down payment and a variety of terms. The VA provides these loans to veterans who have served their country honorably in the nation's military.
Pros of a VA Loan
1. Easy to qualify
You must meet only two requirements to get a VA loan: honorable discharge from military service and a 50% disability rating from the VA. Many veterans have been able to avoid personal debt because of their disability payments and do not need a down payment for their VA loan; however, most still require an income verification form from the Department of Veterans Affairs for the lender to verify their information. 
2. Competitive rates
VA loans typically have great rates and do not require a lot of other documentation. Six-year mortgages are familiar with VA loans; even borrowers with less-than-perfect credit can qualify. The VA does not have a credit rating requirement for veterans; however, the lender will still know if you are a veteran when you apply for your loan. 
3. No PMI or private mortgage insurance fees
VA loans do not require PMI or private mortgage insurance fees because the United States government guarantees them. It is another benefit offered to eligible veterans who have served in the military. 
4. No income restrictions
VA loans are available regardless of your annual income or assets, so long as you have good credit and qualify under the other eligibility requirements. However, you must be able to provide proof of payment to prepare and may have to obtain a VA certificate of eligibility to do so.
5. No origination fee
VA loans do not have an origination fee. The annual cost of a VA loan is much lower than that of a conventional mortgage loan, and there is also no closing cost or other pre-approved expenses. These advantages make VA loans ideal for those looking for low mortgage rates or whose credit scores aren't perfect.
Cons of a VA Loan
1. Limited property types 
VA loans are only available for single-family homes, units of multi-unit buildings, or mobile homes. These properties must be deemed safe and sanitary based on the terms set forth by the VA. However, this is still an advantage over a conventional loan – conventional loans are available for all property types except mobile homes.
2. Less flexibility
VA loans are not available with adjustable-rate mortgages or balloons. The interest rate is fixed and stays the same throughout the life of the loan. The VA does not offer other options, such as cash-out refinances and interest-only payments; however, it provides various repayment options tailored to your needs.
3. Qualifying Certificate of Eligibility 
VA loans require that borrowers have a Certificate of Eligibility before obtaining their loan. The COE is a document that confirms eligibility and is typically secured within 30 to 90 days after a veteran's application has been accepted. Applicants must also provide proof of income to get their certificate of eligibility.
4. A property appraisal may be required
A property appraisal will be required if the appraised value exceeds the purchase price. Conventional loans are only required for an examination when necessary or requested by the lender or borrower.
5.You must update documents at closing
VA loans do not allow changes to the information provided before signing your loan agreement. In some cases, you may still be able to make changes after the closing if you provide sufficient documentation; however, there are no guarantees. The VA will also require you to sign a property condition statement that states your original disclosure was accurate and that you will not change it after signing.
VA loans are outstanding, low-cost loans available to veterans who have served our country. The VA offers many benefits and financial protections that a conventional loan cannot match. Despite many advantages, VA loans are only for some, as they require some prerequisites and compliance documents. Department of Veterans Affairs; however, this is still an advantage over non-VA loans as you will not have to obtain a third-party appraisal before closing on your home.