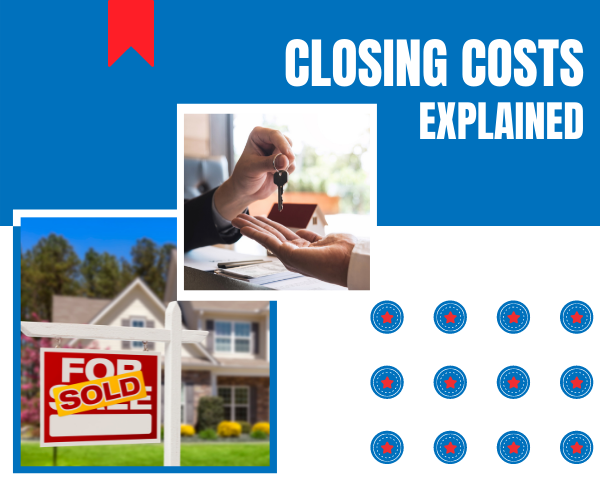 When you obtain a VA loan, you may not have to worry about paying a mandatory down payment, but you should still anticipate having some disposable cash in your account to close the deal on your new home. 
No matter what kind of loan you get, you're going to run into some closing costs or added fees that will be due at the time of your closing meeting. These additional fees are meant to pay your lender for their work on your loan. 
What Closing Costs Can You Expect With A VA Loan?
Depending on your loan, closing costs can look different for everyone. If you have a VA loan, these are some of the fees you can expect to encounter at the end of your deal:
VA Funding Fee
The VA funding fee is a one-time payment you make to the Department of Veterans Affairs to preserve the VA loan program. This fee ultimately depends on the size of your down payment, but the more you put down, the less percentage of a cost you'll have to pay. 
However, there may be a few scenarios where a funding fee will not be required, including:
Being eligible to receive VA assistance due to a service-related disability

Being the recipient of a purple heart

Being the surviving spouse of a veteran who died in the line of duty
Limited Origination Fee
A limited origination fee is when your lender charges you a fee to process your loan. Origination fees typically do not exceed 1% of your total loan amount and can be as low as 0.5%. You can normally find this fee associated with many other loan types as well. 
VA Appraisal Fee
Appraisal fees also apply to any home purchase, but the amounts are more particular in the case of a VA loan. Appraisal fees are usually applied to your overall closing costs and are meant to help your lender hire an appraiser to assess the value of your new home based on an inspection of the property, as well as market research of sales in your area to craft a final appraisal report. For VA loans, you should expect anything in the range of $425-$875 for an appraisal fee. 
How Are The Closing Costs Divided? 
VA loan costs are divided among you (the buyer), your lender, and the house seller. Closing costs are usually 3-5% of the total value of the loan and include commissions for both the seller's and buyer's real estate agents. While the buyer is subject to the funding, appraisal, and origination fees, the lender will likely take on additional closing costs, like attorney fees. 
Generally, the benefit of a VA loan is that there are limits on the amount buyers can pay, which will serve to keep your overall costs on the lower side. 
Can Closing Costs Roll Over Into Your Loan?
It's not always possible for people to have all the money for their closing costs available upfront, and that's totally fine. Some of your closing costs can be added to the total loan amount, such as the funding fee with a VA loan. However, this will increase your interest rate, but it'll help you close on a home much sooner. 
If you have any questions or concerns about closing costs on your future home, don't hesitate to reach out to us at 1st United Mortgage to learn more!