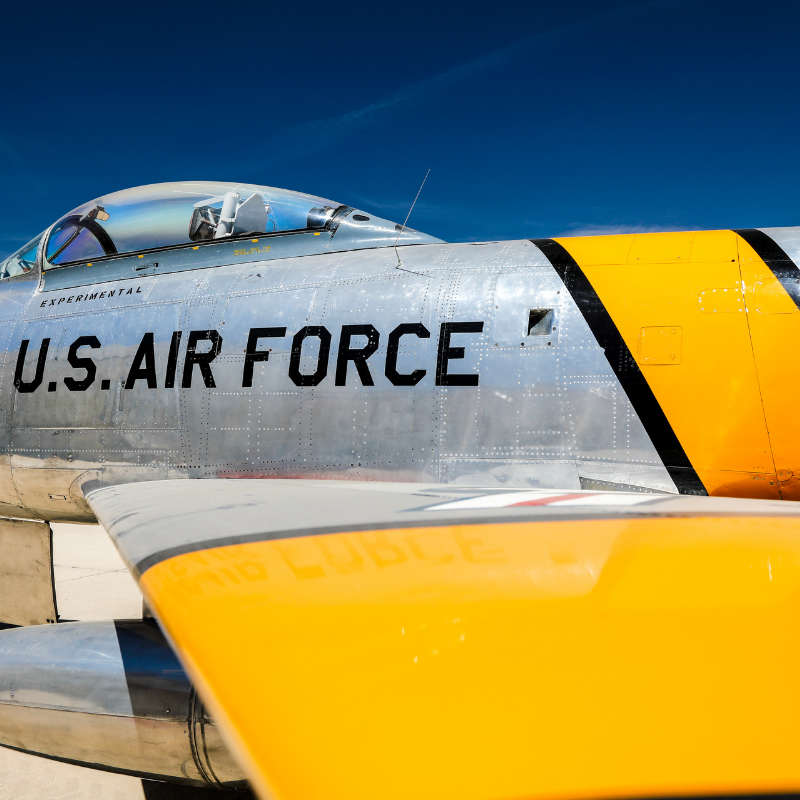 Moving is simply part of military life so having a guide can help ease the transition. Each move,  first move or tenth, brings a lot of questions and uncertainty.  Many of these questions are the same and you already have an idea of the answers. However, some are specific to your next base and require more research on that base and life there. We believe military life brings enough challenges, so why make your next move too stressful by procrastinating? Start planning ahead as soon as you receive orders.
As VA Home Loan specialists, we talk every day with clients who are PCSing to Eglin Air Force Base. We understand this is a large undertaking, which is why we created this guide to help get you started on a seamless transition.
Organize The Paperwork
Begin with your PCS binder and gather all of the following paperwork/documents:
Medical records (this includes veterinary documents too)
Family records
School records
Orders
Moving documents (including housing and shipping documents)
Place physical copies of these items in your binder, but also scan them electronically just in case something is accidentally lost or permanently destroyed.
Do You Know Your Entitlements?
Visit Move.mil to learn about your entitlements for the move. You'll want to understand the qualifications for extra financial assistance and how to determine if you qualify, which generally depends on rank and if you have dependents or not.
Moving Your Stuff – DIY or Military?
Do you know what type of move you will have? Do you know how many people will be involved in that process? With the recent COVID 19 delays, military moves have been greatly impacted during peak season.  Also, the more people involved the more crucial the organization becomes to prevent unnecessary delays.
Military – Schedule your movers at a time when you will be present while they are there to politely let them know you are keeping a close eye on the process – and them. You will want to record valuables as another precaution for accidental damage or in the event something is stolen.
DIY – Use your move as an opportunity to become lighter – toss or give away anything you don't truly love or truly need at Eglin Air Force Base. Attempt to pare down and pack efficiently. Another reason to DIY? It ensures no one else touches your stuff AND you stick with moving on your timeline. In today's social distance climate, this is a big bonus.
Keep all records/copies of receipts and documentation regarding the move – you can even take snapshots and store on your phone. You will need them when you submit for reimbursement later. Typical PCS expense allotment will apply.
Should You Sell or Lease Your Home?
Are you currently renting? Check into the consequences (if there are any) when you break a lease agreement. Not renting? Then it's time to decide whether to sell or rent your current home. Research home values and market trends in the area and weigh your own personal preference for this decision.
What Do You Know About Eglin Air Force Base?
In a perfect scenario, you would have the opportunity to visit Eglin Air Force Base before you move. That's just not always how military moves take place and certainly not currently. Many people are familiar with Eglin AFB though because it is positioned on the Emerald Coast, between Panama City And Pensacola, Florida. In other words, it's right by white sand beaches.
There's also over 700 acres of unique and diverse terrain all around Eglin AFB that includes pine trees, swamps and forests should you tire of the beach. Many people stationed here choose to live off-base in the nearby cities of Fort Walton/Destin, Niceville or Panama City (if you don't mind a commute).
Find A New Home
Once you have looked into Eglin AFB and its surrounding areas, you will need to determine your living situation.
If you want to live on the base, you'll need to reach out to the housing office at Eglin Air Force Base and ask about the wait list. Often, it takes awhile for housing to become available and you'll want to make other arrangements in the meantime.
Prefer to buy a home? Look into the VA Home Loan program to see if this exclusive program is the right fit for you. You may be shocked at how simple and streamlined the process of home ownership is thanks to the VA Home Loan.  You can also search for available listings on Military By Owner.
If you think you'd like to learn more about VA Home Loans and how to qualify, contact one of our VA Home Loan specialists today!