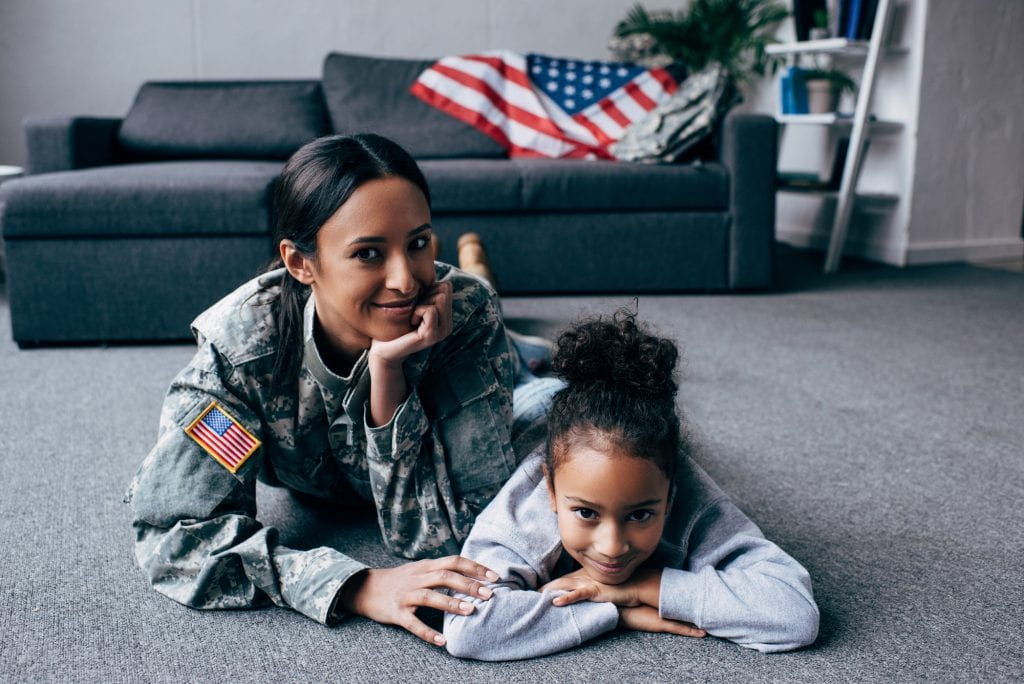 Life in the US armed forces means moving is an inevitable part of military life and you don't get to choose your base. Having a guide can help ease the transition, whether your new move is the first or the tenth time. That's because much of the process is the same;  though some aspects of PCSing are specific to your next base and may require additional research. 
As VA Home Loan specialists, we frequently work with people who are PCSing to Fort AP Hill Army Base.  We understand that military life has many unique challenges  and that early preparation and organization minimize a great deal of unnecessary stress and potential problems.
Based on experience working with hundreds of members of the armed forces, we created this guide to help those PCSing to Fort AP Hill Army Base in Virginia. 
Get Organized – Paperwork
Your first step is to create a PCS binder where you can collect all of the following paperwork/documents for your transition:
Orders

Medical records (this includes veterinary documents too)

Family records

School records

Moving documents (including housing and shipping documents)
We highly recommend keeping physical copies of all paperwork found in your binder even if you also have digital ones. Though it may feel like an extra step, it's invaluable if something is accidentally lost or permanently destroyed during your PCS move. 
Get Clarity – Your Entitlements
Next, we suggest heading to visit Move.mil to learn more about your entitlements during this process. There you can find the qualifications for extra financial assistance and how to determine if you qualify for it or not (this depends on ranking and if you have dependents or not). 
Get A Plan- Military Move vs. DIY Move
If you aren't sure yet what type of move will you have, then take time to weigh the pros and cons of both a Military Move and a DIY Move. Remember though that the more people involved in your move, the more organized you need to be. You do not want unnecessary delays due to improper planning or lack of foresight. 
Military –  Our biggest tip for a military move is to schedule your movers during a time when you will be present too. It's a subtle way to indicate to movers that you are keeping a close eye on the process. The next tip we have is to record valuables. This is another precautionary step should items be stolen or accidentally damaged during the move itself. 
DIY – Our biggest tip for a DIY move is to purge, toss, or give away anything you don't truly love or truly need for your move to Fort AP Hill. While many don't like scaling back, it's an opportunity to pack more efficiently. A pro to the DIY move? It's easier to stick to your timeline AND ensure no one else handles your stuff.  
Always keep documentation and receipts related to the move in your PCSing binder or take photos to store digitally. You can submit these records for reimbursement and they typically count toward a PCS expense allotment for moving.
Get Housing – Rent or Buy
Before finding new housing, take care of your current housing situation. Renting? Find out what happens when you break a lease agreement. Homeowner? Now is the time to decide whether to sell or rent your existing home. If you are unsure, check into the current home values and market trends in your area to help you decide; or you may have a strong personal preference that outweighs the market data. 
Learn About Fort AP Hill Army Base 
It would be great if you could visit Fort AP Hill first. This would give you a feel for it and its surrounding areas before you move. However, we know that's not always how it works with PCSing. So, here are few things to know about the Fort AP Hill Army Base: 
Fort AP Hill is one of the largest US military installations on the East Coast, on about 76,000 acres close to the town of Bowling Green, Virginia. This town sits about 72 miles south of Washington DC in a largely rural county. In other words, the best of both worlds is available to those who PCS here – gorgeous countryside and easy access to bustling city life. 
Fort AP Hill has also repeatedly been recognized as one of the army's top installations for both its services and facilities. 
Find A New Home 
After researching Fort AP Hill and its surrounding areas, you can decide where you want to live and if renting or buying a home is the best fit for you. Many people choose to live in Bowling Green, Port Royal or Fredericksburg. 
The base does host newcomers each year. However, this is only for short periods of time.  If you want to live on the base, you will need to apply for a home, whether it's to rent or buy one. The process often takes a while so be prepared to find a temporary rental during that time.  
Want to buy a home instead? Check out the VA Home Loan program and learn if this exclusive benefit program could be right for you. We've helped thousands realize the American dream of homeownership with this simple and streamlined the process. You can also search for available listings on Military By Owner. 
If you think you'd like to learn more about VA Home Loans and how to qualify, contact one of our VA Home Loan specialists today!