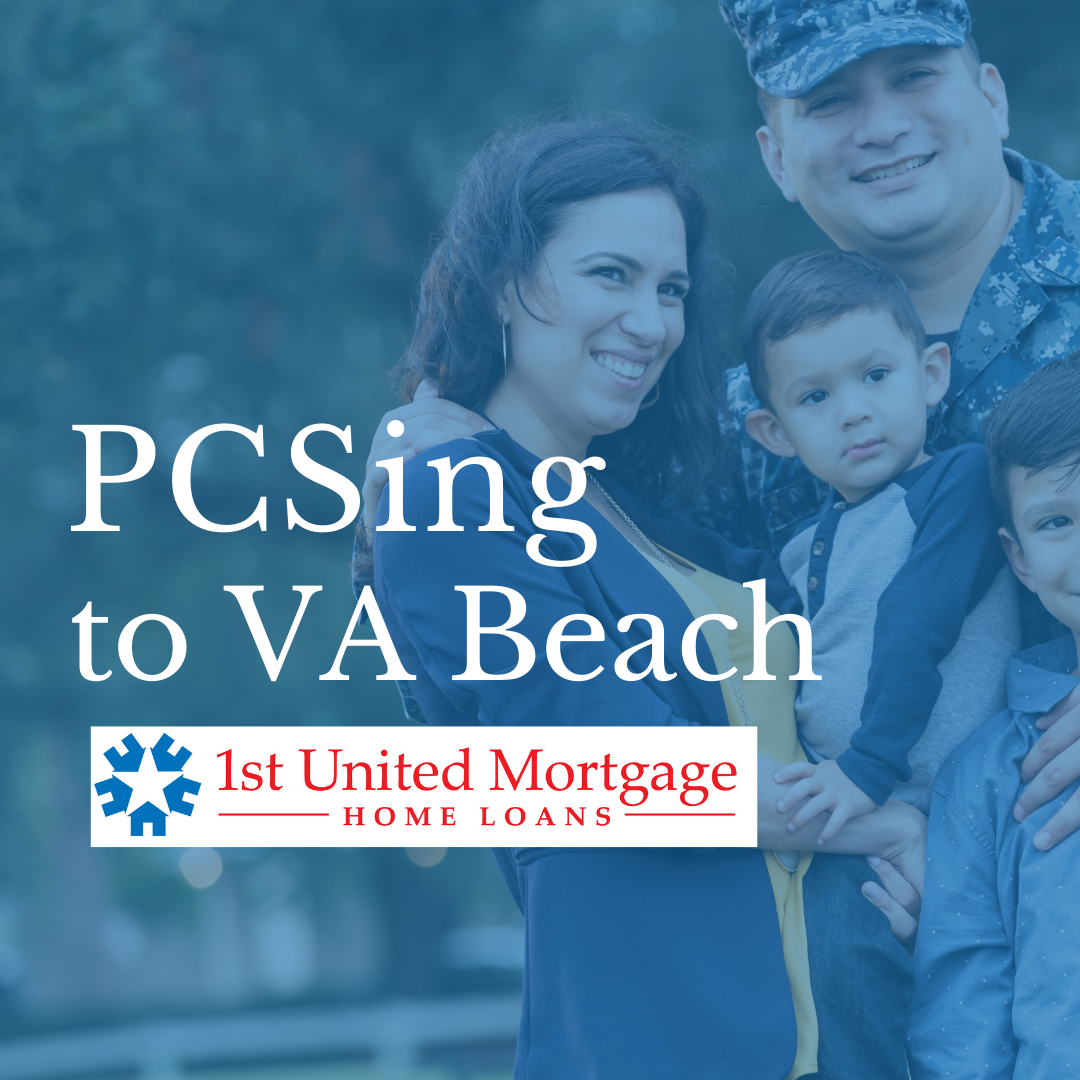 Those in the US armed forces know that moving is an inevitable part of military life. While you don't get to choose where you are stationed, many find Virginia Beach a welcome place to call home. Whether you are excited about your transition or not, the stress of moving can feel overwhelming without the right preparation.
The good news is that much of the process is the same and early preparation and organization minimize a great deal of unnecessary stress and potential problems. Military life has many unique challenges so we encourage people not to wait to take action upon receiving new PCS orders.
As VA Home Loan specialists, we frequently work with people who are PCSing to Virginia Beach. This guide is to help you (hopefully) experience a smooth and seamless transition.
Get Paperwork Organized
The very first step is to create a PCS binder to collect all of the following paperwork/documents:
Orders
Medical records (this includes veterinary documents too)
Family records
School records
Moving documents (including housing and shipping documents)
You may create this "binder" electronically. In fact, we suggest you do. However, don't rely on digital only. You'll want to keep physical copies of all paperwork found in your binder in the event that something is accidentally lost or permanently destroyed during your PCS transition.
Know Your Entitlements
We suggest that your next step is to visit Move.mil to learn more about your entitlements. There are specific qualifications for extra financial assistance. You'll want to be familiar with these and how to determine if you qualify for it or not. Hint- this depends on ranking and if you have dependents or not.
Decide Military Move or DIY Move
Do you know what type of move will you have? If this is your first PCSing transition, then you may not be sure. Take time to weigh the pros and cons of a Military Move vs. DIY Move. Remember that the more people you involve in the move, the more essential your planning becomes and the greater chance you have for delays.
Military – We highly recommend you schedule movers during a time when you will be present. This allows you to politely let the movers know you are keeping a close eye on the process – and them. As another precautionary step to protect you from items that are stolen or accidentally damaged, keep a record of valuable items.
DIY – The move is your opportunity to toss or give away anything you don't truly love or truly need for PCSing to Virginia Beach. Edit as much as possible in order to pack more efficiently. A DIY move can keep you on track with your timeline AND guarantee that no one else handles your belongings.
Keep all copies of documentation and receipts related to the move in your PCSing binder. You can also take photos to store digitally. You will want these records for reimbursement and typical PCS expense allotment that applies.
Your Current Home
If you are currently renting, find out what happens when you break a lease agreement. Own your home? It's time to decide whether to sell or rent it; the current home values and market trends in your area may help you decide. You may also have a strong personal preference that outweighs the market data.
Learn About Virginia Beach
It would be great if you could visit Virginia Beach to get a feel for it the area, but that's not always how it works with a PCS.
Virginia Beach is part of the Hamptons Road area, which is home to nine major military installations representing all branches of the U.S. Armed Forces. The Hamptons Road area consists of 7 cities: including Virginia Beach, Norfolk, Chesapeake, Portsmouth, Suffolk, Hampton, and Newport News. Virginia Beach is the most populous of these.
Many of the bases have limited housing availability. That means military families of all ranks often live off base and use a tunnel system for commuting. Virginia Beach is well spread out, with several various areas that offer their own unique feel. You'll want to research some of the most popular: Oceanfront Area, Chesapeake Bay Area near Little Creek, Town Center Area, NAS Oceana Area, Courthouse/Amphitheater, Indian River, South Holland Road, and Kempsville Area.
Find A New Home
Learning more about the benefits and attractions in each can help you determine where to find housing based on your lifestyle needs. After researching, you can also decide if renting or buying a home is the best fit for you.
Want to live on the base? Contact the housing office at your new base to find out the wait list timeline. Again, in this area, available housing options may take time to open up and you'll need another option for renting in the meantime.
Prefer to buy a home? Be sure to look into the VA Home Loan program and find out if this exclusive benefit program is right for you. This simple and streamlined the process of home ownership has helped thousands realize the American dream of homeownership. You can also search for available listings on Military By Owner.
If you think you'd like to learn more about VA Home Loans and how to qualify, contact one of our VA Home Loan specialists today!