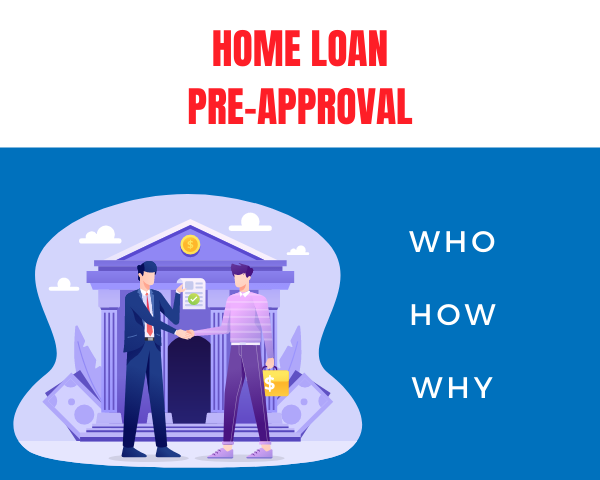 Home loan pre-approval is the process through which a future home buyer determines how much money they're able to borrow in order to purchase a house comfortably. To do this, buyers may go through a series of steps where the lender carefully evaluates one's financial position through their credit score, income, and potential interest rate. Here's what you need to know:
Who Should Seek Home Loan Pre-Approval?
Ideally, anyone actively looking to buy a home should seek a home loan pre-approval. A pre-approval gives buyers peace of mind knowing they'll go into a purchase with a clear idea of what their monthly payments will be, but it will also allow your real estate to narrow down their home search for you so that you only see the homes you can sufficiently afford. 
How Do You Get Pre-Approved?
Pre-approval is something you should strive for at the very beginning of your home-buying journey to give you a sense of what you can realistically afford and demonstrate to real estate agents that you're serious about buying. To get started, you're going to need to paint a picture of your financial situation to your home lender to get an accurate loan estimate. To do this, begin by gathering your necessary documentation, which includes: 
Government-issued ID

Employment verification

Proof of Income

Credit History

Debt-To-Income Ratio

Proof of Assets

W-2 statements

Pay stubs

Social Security number

Bank statements
A response from your lender typically takes about three business days; however, if you're working with a lender online, that time may be shorter. Once you are pre-approved, you will receive a letter that you can use to show your real estate agent, which they will then use to find homes within your budget. It is also helpful for showing the seller that you have a lender who's agreed to financing the offer you're placing on the house. 
Another tidbit you should keep in mind is that pre-approvals expire, typically 60-90 days after being pre-approved, depending on your lender. Be sure to request a renewal if your home search takes longer than expected. 
Why Should You Seek Pre-Approval? 
Getting a pre-approval is the smartest move you can make when you decide it's time to purchase a home. Among the benefits you can expect with a pre-approval are:
It makes you a competitive candidate in the housing market and can be the very thing that helps your offer get approved for your dream home. It's not just about being the highest bidder, but also about backing it up with hard evidence.

Many real estate agents require that you get pre-approved before setting out on a home search with you, so the sooner you get it done, the quicker the search for the perfect house can begin.

No one wants to deal with a long, drawn-out closing process, and obtaining a pre-approval means you'll get the most complicated part done and over with. This way, you can focus on getting everything together for the big move.
Connect with a broker at 1st United Mortgage today to get all the answers you're looking for about the home loan pre-approval process.