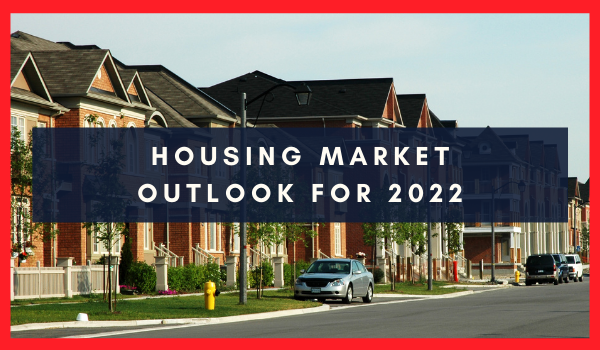 Experts have weighed in on their predictions for the housing market this coming year, and we're here to offer some insight into what challenges or opportunities you may encounter if you're poised to purchase or rent a home in 2022. However, let's remember that forecasts are merely potentialities for the near future, and these prognoses can still change. 
The pandemic has disrupted nearly all of our plans for the future. Still, it never hurts to plan, so we've compiled a comprehensive list of housing market observations based on current leading trends in the industry. 
Listing, Rent, & Mortgage Prices Still On The Rise
The prices of homes in 2021 have been at an all-time high, but 2022 will see a rise of 2.9%. Despite this rise, it looks like the number of buyers is expected to increase by 6.6%, with demand from first-time buyers aged 26-35 adding to the competition. 
But with decreased affordability, how do experts expect more buyers? The chief economist of Realtor.com, Danielle Hale, explains, "-all home shoppers will have some advantages that stem from a competitive jobs market. Incomes are projected to increase by 3.3%, and with many employers looking to attract and retain talent without impacting costs, we expect workplace flexibility will continue." 
Increased Demand, Low Supply
As previously mentioned, first-time homebuyers will probably make up a large portion of the market, meaning increased demand for single-family homes or apartments. These concerns experts, as it can hurt housing affordability by further driving up prices.
"Housing affordability will remain a key issue as the nation's rental housing market tries to stabilize from lingering pandemic and housing stock issues. Supply chain delays and continued inflation will also impact every facet of the industry, from property managers to renters to owners," says Bob Pinnegar, president and CEO of the National Apartment Association.
The pandemic has completely transformed workplace flexibility for an impressive percentage of laborers, meaning the parameters have shifted in terms of where potential buyers or renters are looking, driving buyers to the suburbs and low-density areas.
How Can You Prepare?  
While these statistics may seem intimidating to potential homeowners out there, experts can only predict a slew of possibilities, not a 100% accurate outcome. So it is best to take this data and utilize it to inform your home search, not bring it to a halt. 
The best advice we can offer is to calculate a comfortable range of affordability for your mortgage or rent payments. We also suggest making a detailed list of your must-haves to narrow down your choices. And while this may seem counter-intuitive, having fewer choices means you can focus your energy on purchases within your reach and increase your likelihood of closing!
If you still have questions about what these upcoming projections mean for you, contact one of our dedicated brokers at 1st United Mortgage today.