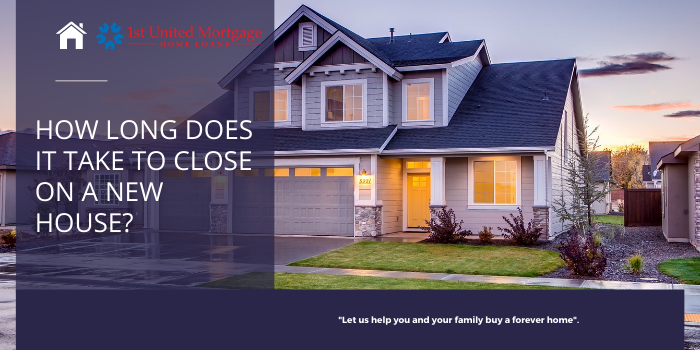 You finally found your dream home. The papers are signed, and you're getting the boxes packed and ready to go. But how long does it take before you can settle into your new home? Between the signing and move-in day, there is a waiting period to close on a house. If you just bought a home using a VA loan, an FHA loan, or any other type of assistance, here's how long it might take to close on your new house. 
Closing on a Home 
Closing on a home typically takes between 30 and 45 days. As of June 2021, the average time to close on a home was 51 days. A 30-day timeline usually occurs if there are no complications throughout the process. But delays are normal. The actual closing appointment may only take a couple of hours based on how prepared you are as a buyer. On the closing day, expect to sign various legal documents to solidify the purchase and transfer of the property over to you. Bring identification with you and be sure to read through all of your documents and bring up any questions or discrepancies. You will also need to pay closing costs and any additional fees on the day to solidify the purchase. This is the time you would have to pay costs to your lender as well. 
Closing with a Loan 
There are few people who can walk into an open house and purchase a home without assistance. Working with a lender is a great way to secure your dream home without having to worry about overwhelming costs at the time of signing. 
FHA Loan 
If you are eligible, you can purchase a home with an FHA loan or Federal Housing Administration. They issue loans for many types of homes and alternative living situations, like residential care facilities. FHA loans can take between 30 and 60 days to close. FHA loans get numerous applicants at a time, which can cause delays in the closing process. Submitting an incomplete application, missing paperwork, or appraisal problems with the appraisal can also cause delays. 
VA Loan 
Active military members and veterans are eligible for VA Loans. Here at 1st United Mortgage, we are proud to work with military members and their families to offer VA Loans with $0 down and manageable mortgage options.VA home loans typically take 40-50 days to close. A VA Loan process includes the same requirements as any home loan, but also requires a VA appraisal of the property you want to buy. A few ways you can speed up the closing process is to request your eligibility for the loan early. so it's in place when you find a home. You can also get pre-approved for your loan and make sure you work with a real estate agent who can help you find the minimum property requirements for your appraisal while looking for homes. 
When closing on a home, you should expect to wait a month or two before you get the keys. Our agents will work closely with you on your VA Loan to ensure that the process goes smoothly. We are honored to work with veterans and the active military and want to help you get the home you've always wanted. Contact us today with questions about your loan and new home.