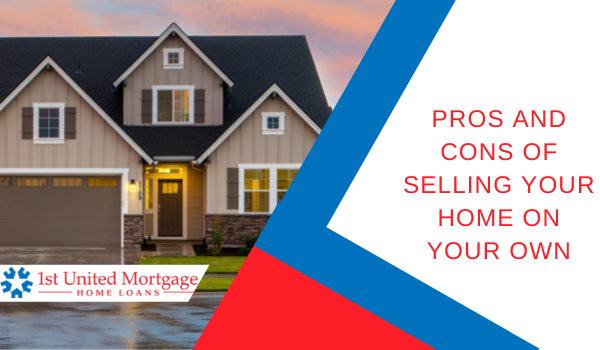 Are you finally ready to throw a for-sale sign in your yard? If you are, you may consider selling your home on your own instead of going with a real estate agent. While there are benefits to selling your home independently, there are also benefits to hiring a real estate agent. If you're thinking about selling your home, check out some pros and cons to selling on your own before putting that sign up. 
Pro: You May Make More Money
The biggest reason you may want to sell your home on your own is to avoid paying a real estate agent commission on your sale. In the US, the average realtor commission rate is 5.5% of the sale. In 2020, 8% of homes were sold independently by the owners. But they tended to sell for a couple thousand less than homes sold with the help of a real estate agent. If you are set on keeping money in your pocket, it will help if you have extra time to put it into your sale. Putting dedicated effort into selling your home will help you hit that low success rate and make more money from the sale. 
Con: Lack of Resources
To successfully sell a home, real estate agents have a long list of resources at their disposal. Agents will know the current landscape of the market and may even have buyers lined up that would be great fits for your home. Not only that, but they have the time to devote to marketing your home and adding the listing to wider networks of potential buyers than you have. An agent knows the market well and has the experience and skills to evaluate the worth of your property.. 
Pro: Control Over Your Sale 
If you have the time and energy to do so, selling your home on your own allows you to sell your home on your terms. You control every aspect of the process, from the renovations, the price, and how you will negotiate. You can chat with potential buyers and have viewings whenever you'd like rather than waiting for a Sunday open house. This flexibility could even lead to a faster sale than with a real estate agent. Having that level of control can help you obtain your desired outcome in the end.
Con: Time Commitment
Selling a home is a full-time job, requiring a large time commitment. If you have an open schedule, this may be an option for you But if you work, you may not be able to manage the various facets of selling a home. Your home needs an inspection, and potentially renovations and upgrades. It also needs to be photographed, staged, listed and shown. An agent has plenty of contacts in your area and knows what buyers are looking for. They can advise you on things like curb appeal and paint colors. All of this knowledge and experience means they may be able to expedite the process of getting your house show-ready and on the market.
Selling your home on your own is possible, but it is challenging. Although working with an agent means you must pay a commission, it may be worth it to avoid the amount of work goes into selling a home. 
About 1st United Mortgage
1st United Mortgage help active duty and veteran military personnel secure home loans with zero money down and zero cash out of pocket. If you're looking for a VA Loan, contact one of our experienced loan officers today.