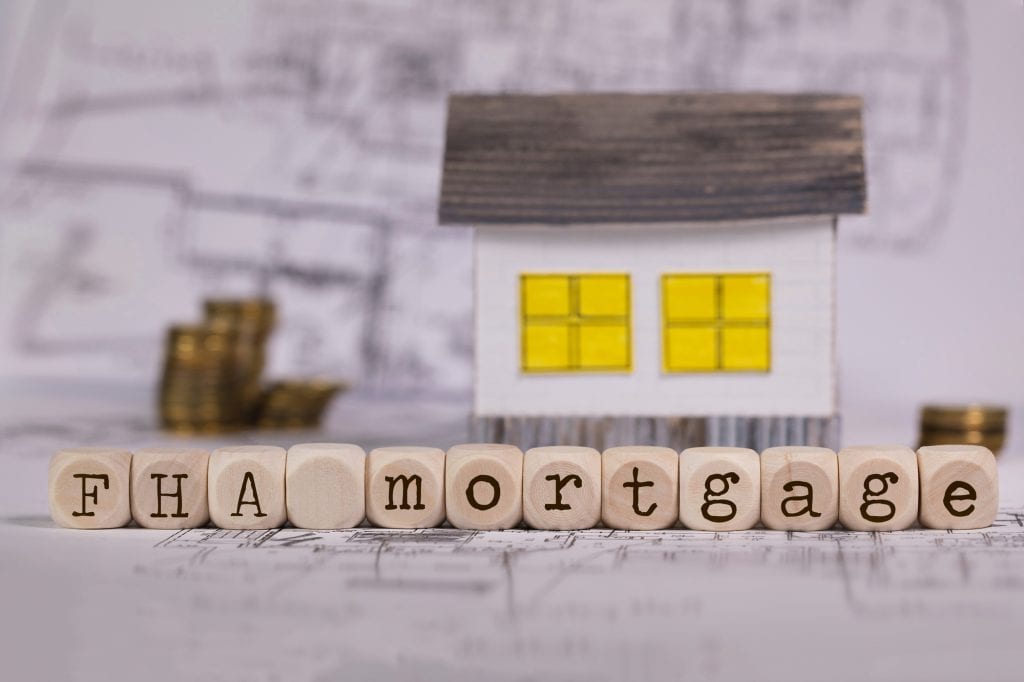 Looking for an option other than a conventional mortgage loan? If your credit score is preventing you from securing a traditional home loan, don't lose hope. It may be possible to qualify for an FHA loan instead.
Here's a look at the FHA loan program and down payments requirements.
What Is an FHA Loan?
The federal government created the Federal Housing Administration back in 1934.  It was created to bring homeownership into reach for millions of American who may otherwise have a hard time securing a home loan. To date, these loans have been used by over 41 million borrowers.
Similar to a VA Home loan, the FHA loan lets potential homeowners secure a loan with little money down and low credit scores. These loans are also backed by the FHA, which means that the FHA would pay the loan if you are unable to do so. That makes lenders much more likely to issue larger mortgages for people that they normally would not approve.
In order to fund backing for this guarantee, the FHA charges borrowers a fee in the form of upfront mortgage insurance premium (MIP). There is also a varying monthly fee that is paid each month. These are usually very modest and are smaller for smaller loans, shorter loan terms or larger down payments.  
FHA Loan Minimum Down Payment
As previously mentioned, a primary benefit of the FHA loan is the ability to buy a home without a major down payment. These loans allow you to buy a home with a minimum down payment of 3.5% of the purchase price or the appraised value of the home. For example, if you are purchasing a home for $200,000 then a down payment of $7,000 is required.
Another perk of the FHA loan down payment requirement is that the funds can come from a third-party. In other words, the funds could be a gift from another family member or friend as long as the money is provided with a gift letter.
FHA Minimum Credit Score Requirement
In most cases, traditional mortgages require a minimum credit score of 620. The FHA loan requires a minimum score of 620 to put down the 3.5%.
The lowest possible credit score for obtaining an FHA loan is actually 500, but a more substantial down payment is needed (typically 10%).
Lenders may have different or more strict guidelines that need to be met. At First United Mortgage, we review a variety of credit worthy sources to make a final underwriting decision. These include factors like rent and utility payment history.
Other Factors
While there is no minimum income requirement to secure an FHA loan, there is a debt-to-income ratio that you must meet. That means your new FHA loan monthly cost should not be more than 43% of your monthly income, and usually should be closer to 31%.
For example, if you earn $3,500 per month the loan payment should not be more than $1225. It would be possible to have a payment closer to $1435, but you would need to be sure that ALL of your monthly debts did not exceed $1500 per month.
If you'd like to learn more about FHA loans and the current rates and terms, contact us today to speak with a mortgage specialist about how to apply.