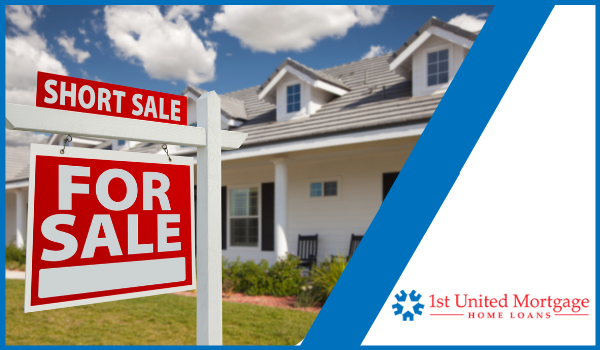 The real estate market has had its share of ups and downs in the past couple of years. As uncertainty in the market continues, many terms continue to pop up that sound unfamiliar. 
Due to recent conditions, many homeowners who may have trouble paying their mortgages are looking to sell their homes and move somewhere new. These types of sales are short sales. This type of sale can be beneficial to both sellers and buyers but are quite lengthy in their process, making them more uncommon than a typical sale.  
What is a Short Sale? 
In real estate, a short sale takes place when a homeowner in financial trouble sells their property for less than the amount due on their mortgage. In this situation, the buyer of the property is a third party, and all the proceeds of the sale will go to the original mortgage lender. 
The lender will usually forgive the difference owed on the house, but they can seek a deficiency judgment, which would require the original borrower to pay the difference. Short sales require sign-offs from the lender and can take up to a year to process. Although difficult to execute, short sales are often a better option for both parties than foreclosure. Selling a home through a short sale rather than waiting for a foreclosure can also reflect more positively on the seller's credit score. 
When do Short Sales Happen? 
Short sales will happen when a home-owner realizes they can no longer keep up with their mortgage payments. Instead of waiting for the bank to foreclose on the property, a borrower will reach out to their lender to put their house up in a short sale. A lender will typically approve a short sale based on two factors.
The seller of the house has to prove their financial distress and that they don't have the income to pay back their mortgage. 

The home they are trying to sell has to be worth less than what the seller owes.




 
If the home is worth much less than what the seller owes, the lender is at less of a risk of taking a large loss on the property. 
In general, short sales are the result of economic recessions. They were common during the 2008 great recession. Although the real estate market has had a tumultuous year, trends are not forecasting a boom in short sales to occur in 2021. 
Should You Purchase a Short Sale?
For those looking for a home, a short sale could be a smart move to get a property at a more affordable price. The process of purchasing a short sale is similar to buying a home. The largest difference is that the lender has more involvement in a short sale. You will still want to get a reliable real estate agent and research the property prices. By purchasing a short sale, you benefit from a discounted home price and a less competitive market. 
If you are looking to purchase a home and need help with your loan, contact one of our mortgage agents today. We are dedicated to working with veterans and their families to find the perfect home. From information on great areas for veterans, to loan approval, we're here to help.