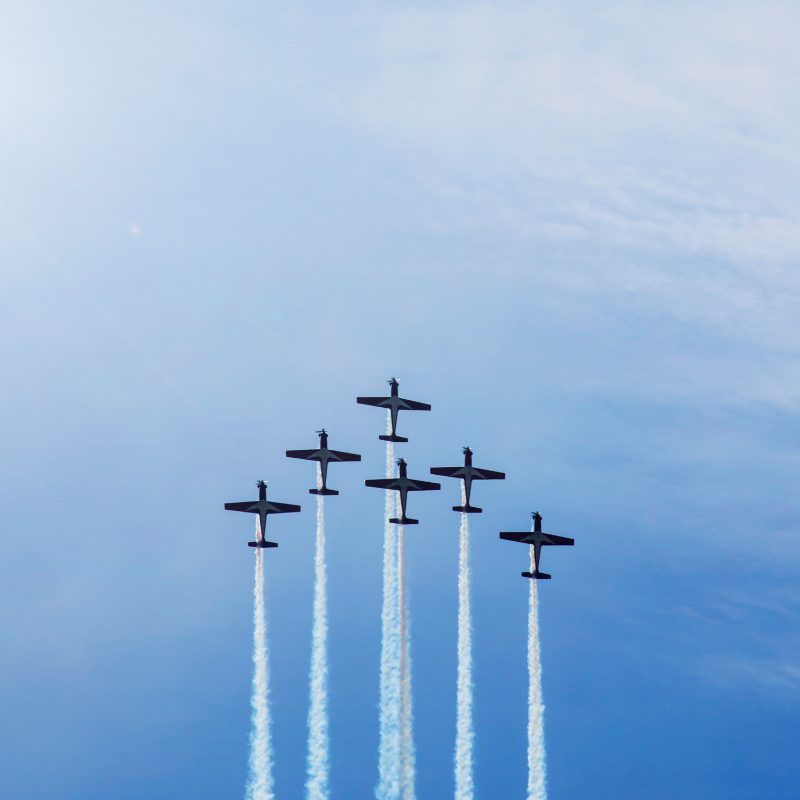 Those familiar with military life know that moving is inevitably part of the experience. Still, it's nice to have a guide for a seamless transition even if this is your 10th time to go through it. Every move involves questions about the process itself and those specific to your next base. Military life brings enough challenges so we suggest you start planning soon as you receive your orders to minimize stress.  
As VA Home Loan specialists, we talk every day with clients who are embarking on their PCSing journey to Elgin Air Force Base so we truly understand this transition. That's why we created this guide to help get you started on a smooth transition.
Organize Your Paperwork
Get a PCS Binder and start gathering all of the following:
Your Orders

All Moving documents (including housing and shipping documents)

All School records

All medical records (this includes veterinary documents too)

Any additional family records
You may still want to place physical copies in your PCS binder and we recommend scanning them as well. Having an electronic copy available is an enormous relief in the event that something is lost or permanently destroyed. 
Become Familiar With Entitlements
Visit Move.mil to learn about your entitlements for the move and determine if you qualify for extra financial assistance. Tip – this will depend on your rank and whether or not you have dependents.
Who's Moving Your Stuff? DIY or Military
You will need to consider what type of move you will have and how many people will be involved. Obviously, the more people involved the more important it is to get organized to prevent potential delays. 
DIY – This is the time to rid your self of anything that you don't truly love or truly need. Try to minimize and pack efficiently. Many of our clients also prefer a DIY move as it ensures no one else touches belongings. Plus, it makes it easier to complete the moving process on your timeline.  
Military – Always schedule movers at a time convenient for you where you will be present if you choose the military move option. You can be polite but also let the movers know that you are keeping a close eye on the process. Document valuables as well in case anything is accidentally damaged or stolen. 
Keep all copies of receipts and documentation regarding the move as you will submit for reimbursement and remember that typical PCS expense allotment will apply.
Should You Sell or Lease Your Home?
Not currently renting? Then you'll need to decide if you prefer to sell or rent your existing home and consider home value, market trends and personal preference when making this decision. 
Currently renting? Then don't forget to notify your landlord of your move date. 
Research Eglin AFB
It would be great if you could visit Eglin Air Force Base in advance, but many of clients find that isn't possible. Eglin AFB is in Okalooska County in Northwest Florida, just a quick drive away from Destin. Popular cities that are near Eglin include Navarre, Niceville, and Fort Walton. For beach lovers, this base is ideal. The white sand and teal blue waters of the Gulf of Mexico are accessible in under an hour. There are plenty of family-friendly communities to live in this Eglin Base Guide provides a ton of information on schools, businesses, etc nearby. 
Find A New Home 
Once you have researched EFB,  it's time to decide your new living situation. 
If you think you want to live on the base, you'll need to contact the housing office at Eglin and ask about getting on the waiting list. Sometimes there is a wait for housing to become available. If that is the case, you'll want to make other arrangements in the meantime.
If you plan to buy, consider using the VA Home Loan program to help you realize the American dream of homeownership and even search for a new home on Military By Owner to see what's on the market right now. Many of our clients are shocked at how simple and streamlined the process of home ownership is thanks to the unique benefits of the VA Home Loan program. 
If you think you'd like to learn more about VA Home Loans and how to qualify, contact one of our VA Home Loan specialists today!