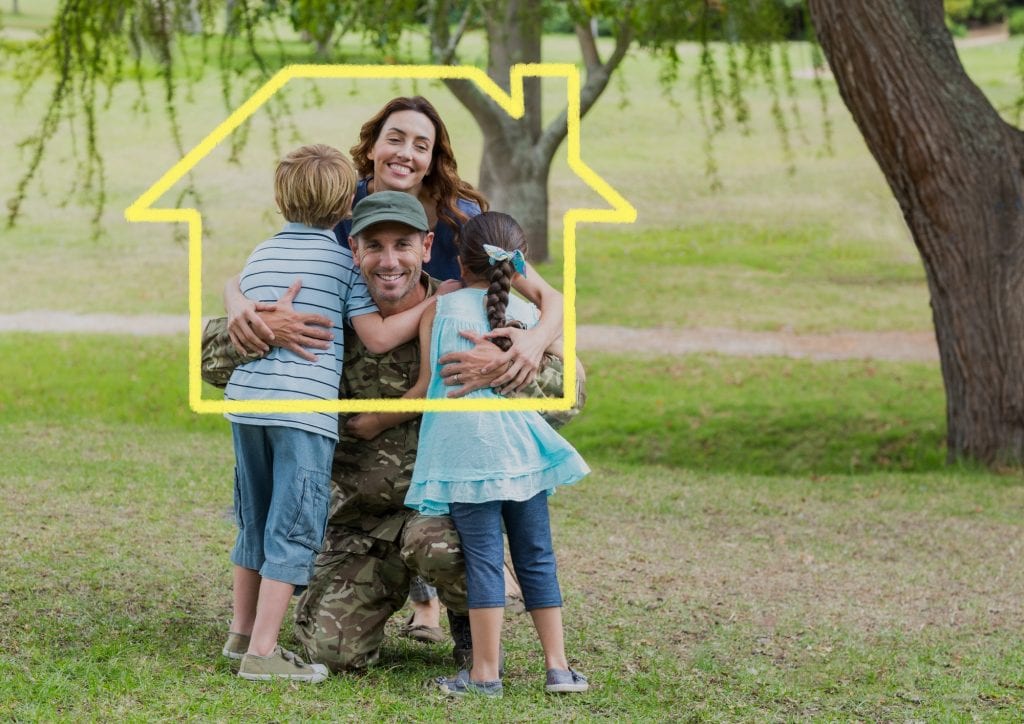 Have you been told your credit is probably too low for a home mortgage? Or heard horror stories about qualifying for a VA home loan?
There are a number of false tales or exaggerated claims surrounding these mortgages. The truth is the VA Home Loan Program is an incredible benefit exclusively offered to veterans and active members of our armed forces. Thanks to this government backed loan program, home ownership is a reality for millions of veterans.
Here's how to tell fact from fiction as we bust these 5 common myths about the program:
Myth 1: You Need a High Credit Score
This is definitely false. While a high credit score may help you secure better interest rates and terms, there is no minimum credit score set by the VA. The VA encourages as many qualified people as possible to utilize this benefit so they have not set a minimum score.
However, as the VA also does not issue the loan itself, each lender will have specific requirements for approval. Often, these involve a minimum credit score of 620. Some lenders, such as ourselves, can offer loans to those with bad credit or scores as low as 620.
Myth 2: VA Loans Have High Interest Rates
This is also false. VA loans are generally as low as conventional mortgage rates. The VA guaranty gives lenders a greater degree of safety and flexibility, which typically means more competitive mortgage rates than non-VA home loans. Like traditional mortgage rates, VA loan interest rates fluctuate daily.
Myth 3: It's Hard To Qualify For a VA Loan
Again, this is false. While this loan program is exclusive to veterans and active members of the armed forces, it's a matter of answering a few quick questions to determine eligibility. Since the loan is backed by the government, banks assume less risk. That means lenders have less stringent qualification standards for VA Loans, making them easier to obtain.
Most Veterans are eligible for the VA Home Loan program and more are using this benefit than ever before. At 1st United our goal is to keep the entire process streamlined to make life easier for those who defend and protect our country.
Myth 4: VA Loans Involve A Lot Of Out-of-Pocket Costs
Nope. Another tremendous benefit of the VA Loan program is that it comes with no money down and no Private Mortgage Insurance required. In fact, these loans are among the last 0% down loans available today.
There is a Funding Fee and other standard fees associated with home loan process, but these can usually be rolled into closing costs.
Myth 5: You Use It Once or Lose It Forever
Yet another false statement about VA loans. It is not a "use it or lose it" benefit and once earned, it's yours for life. Not only that, but it's a benefit that can be used more than once. You can purchase your first home with it, and still access the benefit again later when you want to upgrade.
You can also use the benefit to refinance for a lower interest rate or to get cash out from your equity that can be used for education costs, repairs or other expenses. You may even have two VA Loans at the same time if the entitlement is available.
Ready To Apply?
The VA loan program enables veterans, active service men and women, and surviving spouses to own a home faster and is easily the best possible option for millions who want to achieve the American Dream.
When you're ready to learn more or apply, check out our client testimonials and then contact the VA loan experts at 1st United Mortgage to ensure your home buying experience is streamlined and stress free!