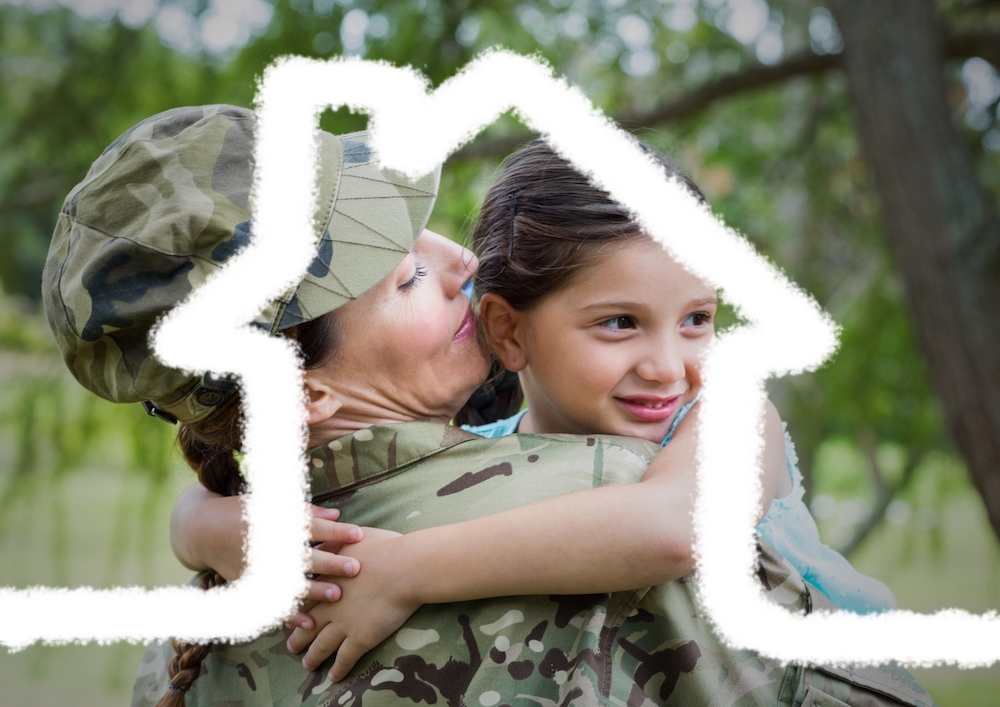 The VA home loan program is one of the most beneficial financing options for qualified veterans who are looking to purchase a house or other property. As VA home loan experts, we've helped hundreds of veterans and their families acquire a house on some of the most affordable terms available. While a VA loan program is most often used to purchase a personal residence, it can also be used to invest in rental real estate as well. With the VA loan program available, veterans and their families can greatly benefit by using this valuable financing option.
Paid In Full
One of the main benefits of using a VA home loan is that it can be used again when the house is paid for in full. Whenever a veteran pays off the entire mortgage balance on a house, they can use the loan program to purchase another one. They can also invest in a property should they decide to do that.
Selling A House
Another scenario in which a veteran can use a VA loan again is after they sell the house. Once they sell their current house, they can then use this financing option to buy another one. Shortly after a veteran sells their house, they will often need to seek financing for their next home. As a result, they will look to take advantage of the VA loan option again when they are in the process of buying their next home.
Loan Assumed By Another Veteran 
Veterans can use a VA loan again if they are able to assume a loan of another veteran. Similar to conventional loan programs, a homebuyer can take over the terms of a previous mortgage as long as they qualify. In order to qualify, a veteran will have to have sufficient income, savings and a satisfactory credit rating. This can be a great way to get a home loan on more affordable terms for some veterans.
Balance On Mortgage
Any veteran can also use a VA loan again whenever they have a current balance on a mortgage. They can use the VA loan in order to refinance their home. In this situation, they look to get a new mortgage at a lower interest rate which will make it more affordable. In another scenario, a veteran can get another VA loan after they sell their house even if there is a remaining balance on the mortgage. After selling the home, they pay off the previous mortgage and then purchase a new home with another loan.
Investing In Property
One of the ways in which a veteran can get another VA loan is by investing in property. They can use the VA loan to acquire a multi family property that can provide them with rental income. Whenever a veteran gets a VA loan for an investment property they will need to either occupy it themselves or have another mortgage holder occupy it.
Exclusive to veterans, service members, and surviving spouses, the VA Home Loan is a powerful mortgage option. As a result, VA loans are one of the top financing options for veterans and their families who are looking to purchase a property.
Want to know more about the VA Home Loan program and the homeownership possibilities it could provide for you? Contact us today to speak to one of our VA home Loan specialists!