VA Home Loans are traditionally designed for people who want to purchase a home that is already built. If you prefer to build a custom home, then you will need to explore VA new construction loans. They offer similar benefits but come with a different set of standards and procedures for securing one.
VA loans are known for having some of the best benefits for purchasing a home compared to other types of loan options. Once a person secures this type of loan, military members and their families can enjoy perks such as no down payments or being able to skip buying mortgage insurance that help to defray the financial costs of home purchases.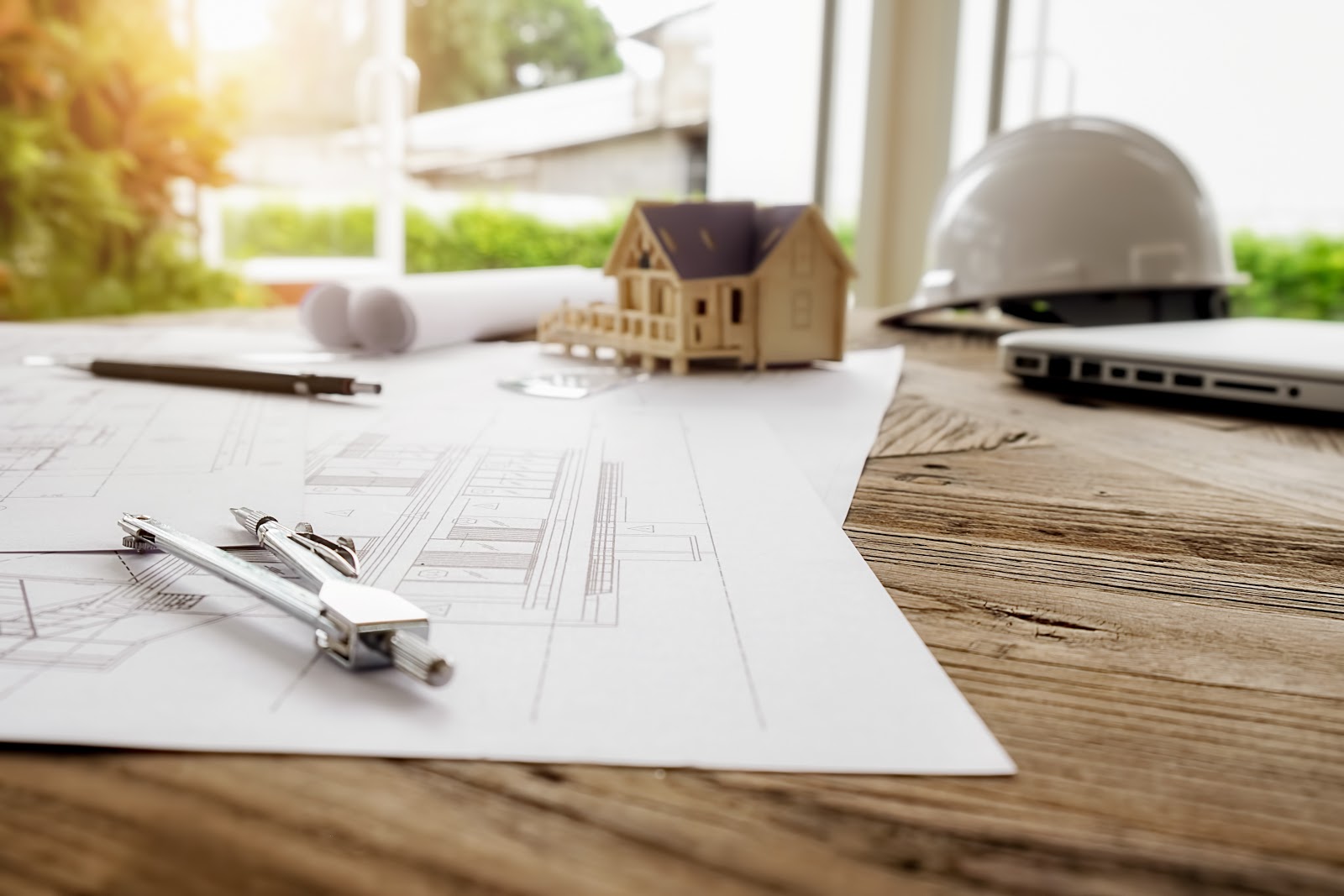 Stipulations Involved With VA Construction Loans
All VA loans are only issued for someone to use to purchase their permanent residence. However, new construction loans take this one step further by giving you a one-year deadline to have the builders complete your new home.
During this time, you are not expected to make payments. Instead, the terms of the loan typically have you begin payments after the house is completed
If you run into a situation where the construction is not completed, then the VA only backs a portion of the loan that takes into consideration factors such as the value of the property that was completed along with any money that has already been issued to the builder.
VA Registered Home Builders
In order issue a VA new construction loan, the home builder must first be registered with the VA. This registration does not mean that the builder has been vetted or approved by the VA.
As stated on the VA website, "Builders are not approved by VA. They need only to register with VA to obtain a VA Builder ID number. Thus, there is no lengthy processing time and in most cases, an ID number can be issued within a day or two."
Alternatives Mortgage Options For Home Building
You must also understand that VA new construction loans are not always easy to get. This is because the construction of any type of house comes with an added risk that lenders are not always willing to take on.
For this reason, you may find that a lender will turn down your request for this type of loan until the house construction is completed. If a lender is willing to approve your loan, then they may include additional stipulations such as requiring you to make a down payment to help defray the potential risks involved.
Getting a Traditional Construction Loan
For many home buyers, securing alternative financing, such as an FHA loan, is a solution to temporarily overcome a lender's hesitance to issue VA new construction loans. With this option, you secure a loan that covers the initial building of the house. Then, you can transfer to a VA refinance loan once the house is fully constructed. At this point, most lenders consider issuing a loan to be a lower risk since the house is finished.
The Importance of Securing Permanent Financing
Construction loans are considered short-term loans. While they are helpful for getting you through the initial building process, they are expected to be paid back after one year, and they tend to have higher interest rates than permanent types of loans. For this reason, you will need to begin working on securing a permanent home loan as soon as possible.
Tips to Secure the Best Loan Possible
New construction loans are easier to get when you already meet the expectations of lenders. Start off on the right foot by making sure that you maintain a good credit score and have a desirable debt-to-income ratio. If you have struggled financially in the past, work with a loan specialist that can help you to get your financial standing in order before you apply for a loan.
Building your own house gives you the flexibility you need to make your dream of home ownership come true since you can choose where to build along with which features to add. While securing a VA loan for new construction does come with a few added steps, the effort is worth it when you obtain secure financing that helps you enjoy your newly constructed home for years to come.
How To Apply
When you are ready to apply, use our online application to speed up the process & determine if you qualify. If you have questions, contact one of our loan experts today.